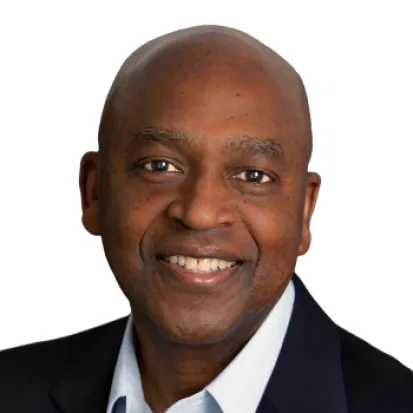 Jonathan Mariner
SENIOR ADVISOR
Jonathan Mariner is a private investor, entrepreneur, and independent board member with more than two decades of experience working in major league sports. He's currently the founder and president of TaxDay, LLC, a private software firm that helps users track their multi-state travel for tax purposes.  
Mr. Mariner recently retired from Major League Baseball, Office of the Commissioner, having previously served as Executive VP and CFO from March 2002 to December 2014; and, as Chief Investment Officer, from January 2015 until May 2016. His career in professional sports started in 1992, with a nine-year stint as executive vice president and CFO of the Florida Marlins Baseball Club. He also concurrently served as vice president and CFO of the Florida Panthers Hockey Club for the team's initial startup and inaugural seasons in 1993 and 1994, and as vice president and CFO for Pro Player Stadium, the multi-use sports complex that was home to both the Florida Marlins and Miami Dolphins at the time.
Mr. Mariner currently serves on the Board of Directors of Ultimate Software (Nasdaq: ULTI) as the Chair of the Audit Committee. Jonathan also serves on the Boards of Directors of the following private companies: McGraw Hill Education; and Investors Exchange (IEX, the newly public stock exchange featured in Michael Lewis' book, "Flash Boys." He also serves on the board of Little League Baseball International; and the Board of Trustees of the University of Virginia's Darden School of Business; and the advisory boards of Florida Atlantic University's Tech Runway, SparkLabs Foundry, and Olympusat Telecom.
Mr. Mariner graduated from the University of Virginia with a bachelor's degree in accounting, received his MBA from Harvard Business School and is a former Certified Public Accountant. He has been featured on the cover of CFO Magazine, and was included among the Top 10 in Sports Illustrated's annual listing of the "101 Most Influential Minorities in Sports."  Mr. Mariner has been a frequent public speaker on the topic of the business of professional sports, including participating in symposiums at Harvard Business School, the Yale School of Management, Wharton, Princeton, MIT's Sloan School, NYU's Stern School, Columbia, the Booth School at the University of Chicago, the Darden School at the University of Virginia, the CFO Forum and the GSV Pioneer Summit in Silicon Valley.